We drove down to East Carbon Utah yesterday and had an amazing time at the Bo Huff Rockabilly car show. We had a chance to meet Mr. Huff himself. Nicest guy around.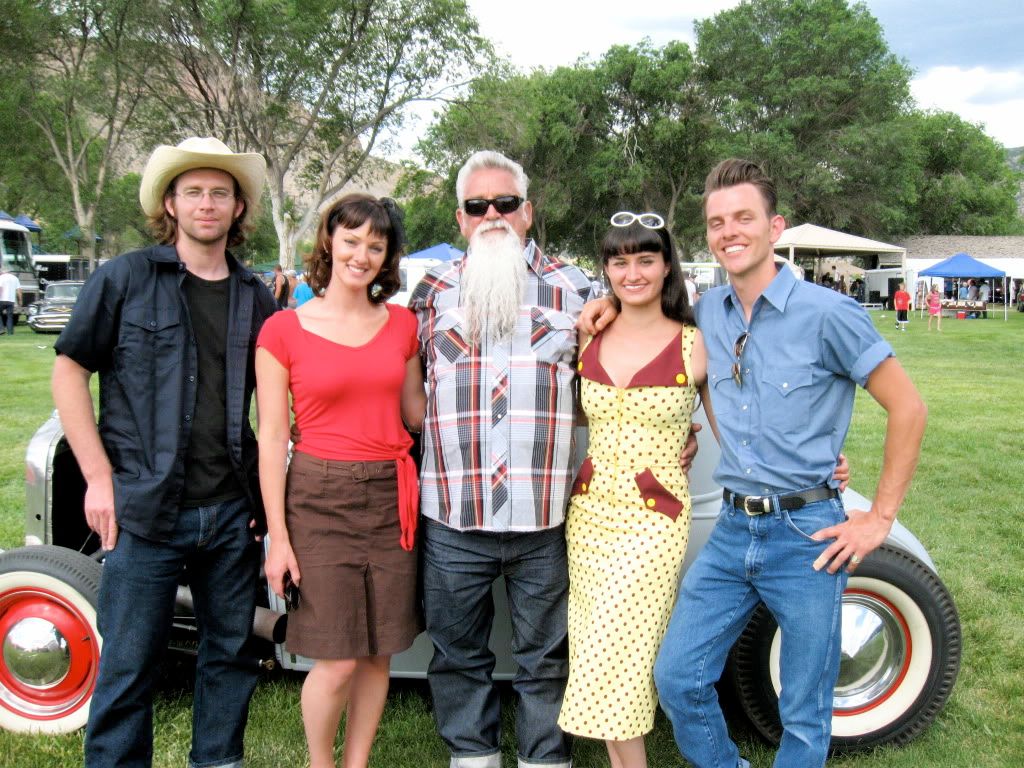 Huff took an interest in Krystal's baby Mila because of his grandson who is the same age. Krystal and his daughter hit it off right away. She even offered to let Krystal use their trailer while taking care of Mila.
I found out that this old sedan delivery was the same type of car my Dad was driving back in high school.
A car to match that pretty dress of Mandi's.
A picture of Mandi and I in a 58 Vet. Lovely.
Mandi was in a Pin-up contest that night and I was in a Pompador contest. I made the top 5!
We stayed late to watch the sensational band "Mad Max and the Wild Ones" They are all family and all cool. I have never seen so much talent come out of a band that together weighs under 400 lbs.
Here is a picture of their dad Mad Max.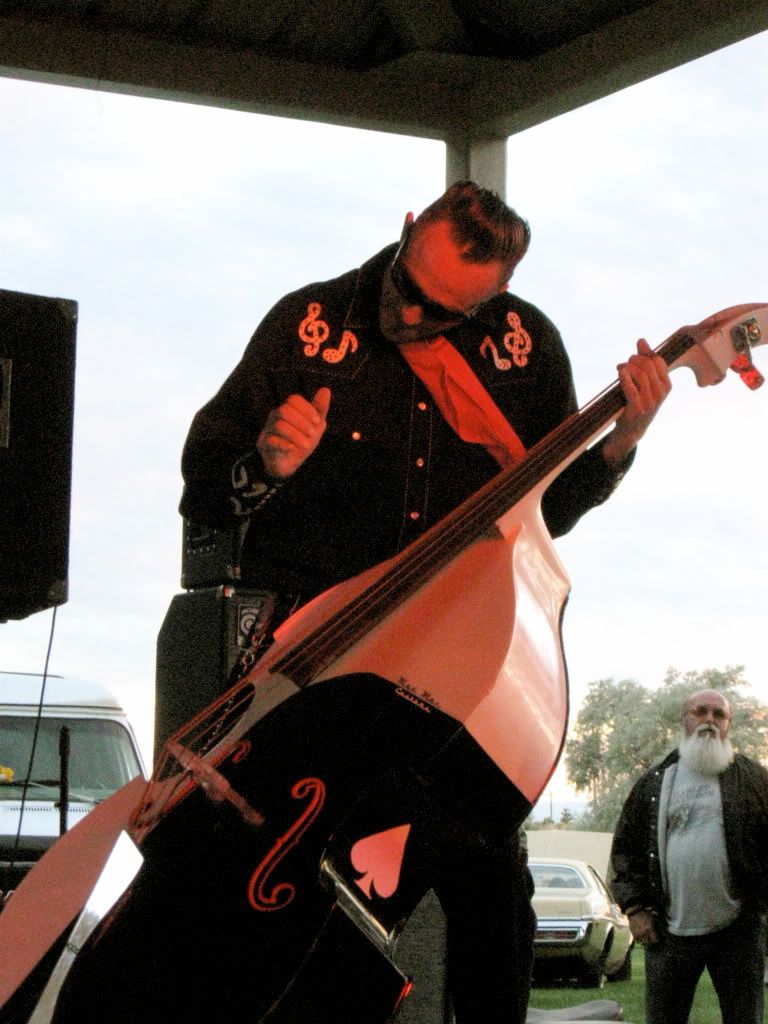 The oldest son Wyatt who started the band and rocks on the guitar.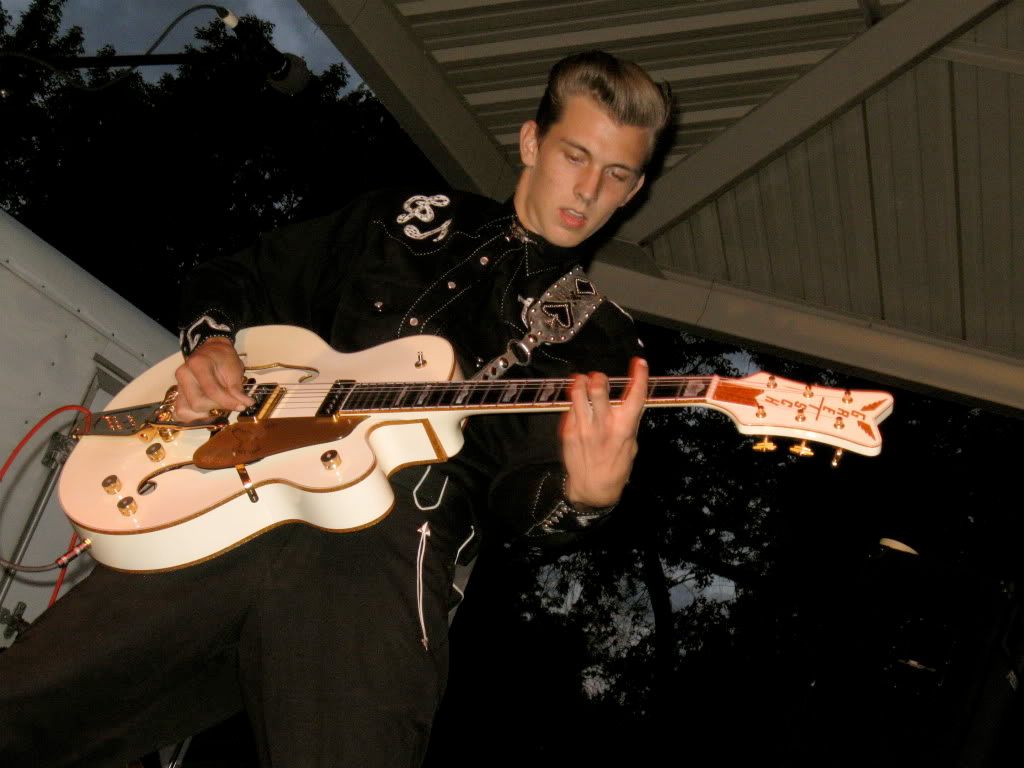 Second oldest is Cole who is absolutely amazing on the drums.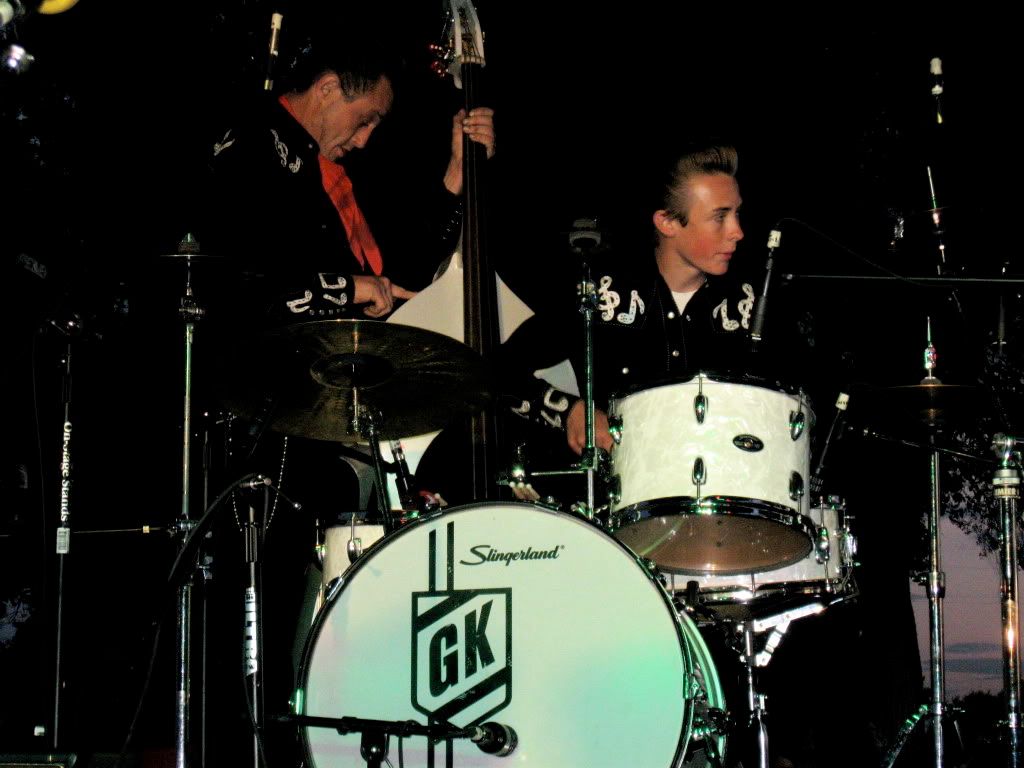 The youngest member of the band is Duke. He's the lead singer and plays the harmonica and guitar. This kid knows how to work the stage.
Here is a beautiful combo of the show complete with car, matching trailer and bike. What a way to travel.
This is a car from the personal collection of Bo Huff. Beautiful!
This is the very best of the rat rods. You can't get any lower than this and you can't find a car with more parts either.
This Cadillac Hurst was probably my favorite car of the night. It was converted into a woody wagon. It has a Chevy station wagon top and all custom wood interior.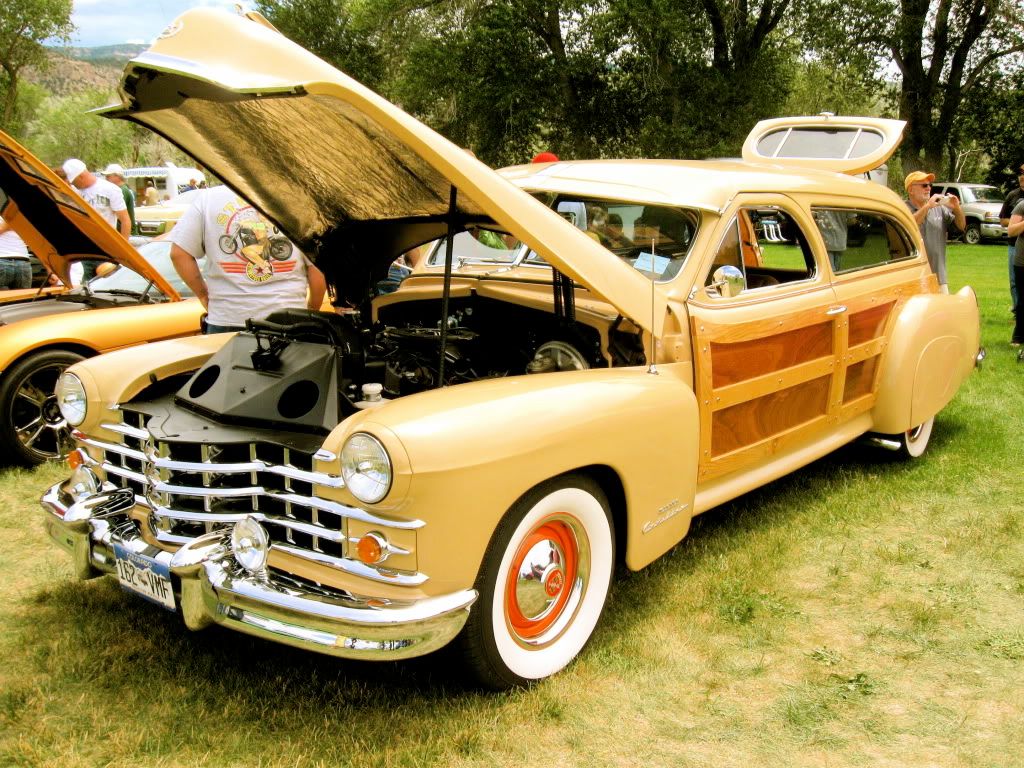 This is a lot like the car my brother Russell is fixing up in his garage but the rear end of the car is different. Nice and curvy.
This is going to sound funny but I have a fetish for Dash boards. Here are my two favorites of the show.